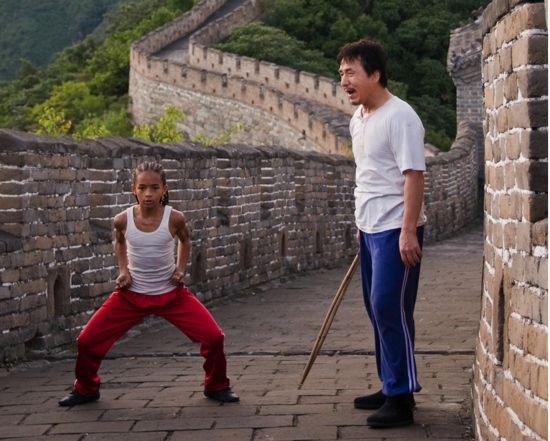 Muy pronto estará en las salas de cine el remake de la famosa película de 1984,
The Karate Kid
interpretada por Ralph Maccio y Pat Morita. La nueva versión cuenta con la actuación del hijo de Will Smith, Jaden Smith que interpreta a Dre Parker, un niño que se muda con su familia a China y es el centro de burlas y molestias por parte de sus nuevos compañeros de clase. Dre se encuentra con Mr Han, interpretado por Jackie Chan quien se convierte en su tutor y maestro de Kung Fu.
The Karate Kid
estrena el 11 de junio.